We want to hear from you! Your responses will help us determine how we can best cater StartupNation content to meet your needs as entrepreneurs. The survey should take no more than a few minutes to complete.
TAKE THE SURVEY
StartupNation Originals Presents: The Art of Opportunity (Video)

Ryan O'Bleness
Birmingham, Mich.
Posts: 926
administrator
Site Admin
In this StartupNation Originals exclusive video, watch co-authors Parker Lee and Matt Morasky discuss their hands-on practical approach to innovation from "The Art of Opportunity," all in exclusive video found only at StartupNation.com.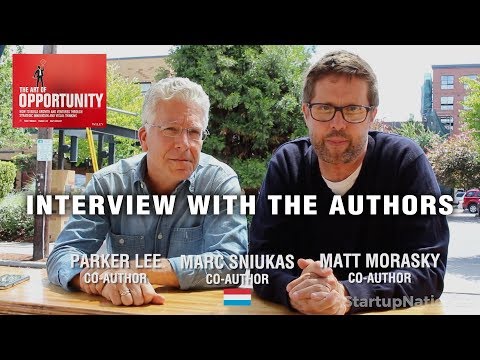 Be sure to check out all of the exclusive content, including written, video and audio, by clicking the link below.
Ryan O'Bleness
Community Manager
StartupNation, LLC
Sign In or Register to comment.