WE'VE MOVED!

We are proud to announce our NEW community destination. Engage with resident experts and fellow entrepreneurs, and learn everything you need to start your business. Check out the new home of StartupNation Community at startupnation.mn.co
StartupNation Originals Presents: The Art of Opportunity (Video)

Ryan O'Bleness
administrator
Posts: 1,137
Site Admin
In this StartupNation Originals exclusive video, watch co-authors Parker Lee and Matt Morasky discuss their hands-on practical approach to innovation from "The Art of Opportunity," all in exclusive video found only at StartupNation.com.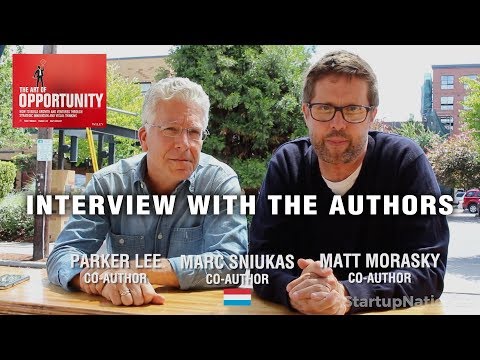 https://youtu.be/ibktKAFKdkw

Be sure to check out all of the exclusive content, including written, video and audio, by clicking the link below. 
Ryan O'Bleness
Community Manager
StartupNation, LLC
Sign In or Register to comment.